Frequently Asked Questions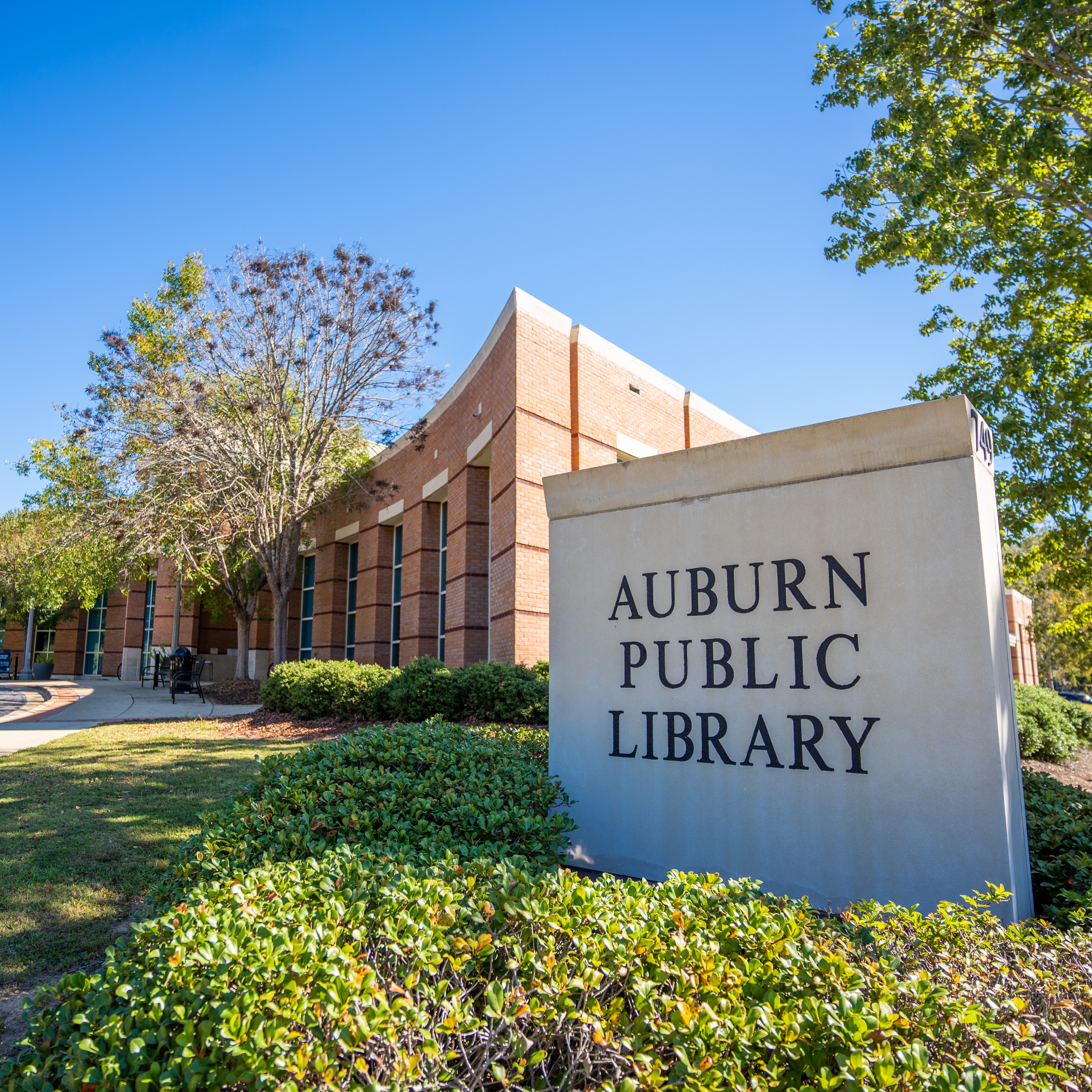 Auburn Public Library
749 E Thach Ave
M-Th

8:30AM-8PM

F-Sa

8:30AM-5PM

Su

1PM-6PM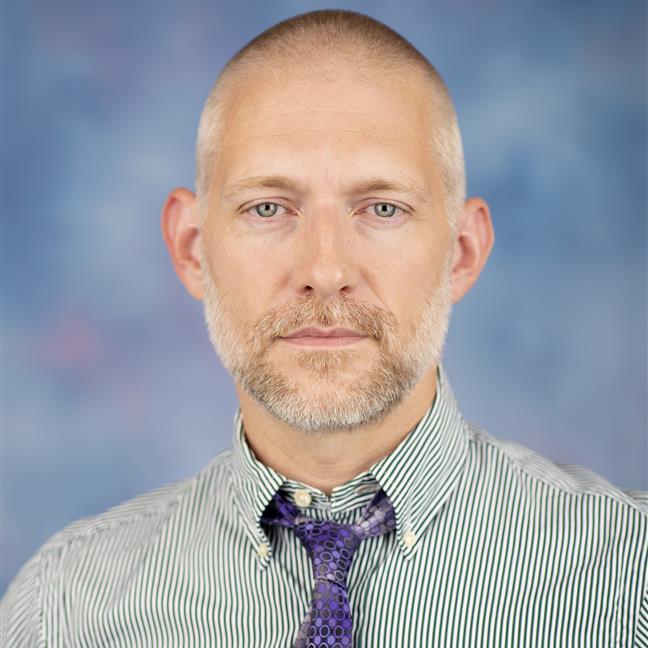 Tyler Whitten
LIBRARY DIRECTOR
How do I get a library card?
You may sign up for a library card by visiting any service desk in the Auburn Public Library. Applicants should have a photo ID and proof of residency.
The Auburn Public Library extends free borrowing privileges to anyone who:
lives, owns, or rents property in Auburn, or
is employed in Auburn, or
attends a SACS-accredited educational institution, kindergarten through college, in Auburn, or
is eligible for a Horseshoe Bend Regional Library card.
Applicants may register online for a temporary barcode, which can be used right away to access many of our digital services.
What are the library's hours?
Monday through Thursday: 8:30 am - 8:00 pm
Friday and Saturday: 8:30 am - 5:00 pm
Sunday: 1:00 pm - 6:00 pm
Where is the library located?
The address is 749 E. Thach Avenue. The parking lot entrance is on Thach Avenue.
If you are on Opelika Road, turn south onto Dean Road. The library's conservatory is visible on the right side of the road. Turn right onto Thach Avenue. Immediately turn right to enter the parking lot.
If you are coming from I-85, drive north on College Street. Turn right onto Thach Avenue at the University Conference Center. The library will be on the left where Thach Avenue ends at Dean Road.
What is my PIN/password, and how do I sign in to online resources?
To log in to any online resource provided by Auburn Public Library, use your full library card number with no dashes or spaces. Your PIN/Password, if required, is by default set to the last 4 digits of the telephone number we have on file. If you registered for your library card online, you set your password/PIN during that process. If you are having trouble signing in to any of our resources, please contact our Public Services desk at (334) 501-3195 or libcirc@auburnalabama.org.
Do you have a fax machine for public use?
No, but we do offer a digital fax service. For more information, please contact our Public Services desk at (334) 501-3195 or libcirc@auburnalabama.org.
How many books, CDs, DVDs, etc. may I check out at one time?
Any combination of items listed below may be used as long as the total does not exceed 75 items
| | |
| --- | --- |
| Books | Limit of 75 per card |
| Audio/Visual | Limit of 10 per type, per card |
| eBooks | Limit of 5 per card |
| Flipster Digital Magazines | Unlimited |
How long can I keep library materials?
All circulating library materials are subject to a two-week (14-day) loan period.
The Auburn Public Library is a fine free library. As long as your item is returned, you will not incur a fee. Please note, patrons with overdue items will not be able to check out additional items unless the overdue materials are returned or renewed.
| | |
| --- | --- |
| InterLibrary Loan (ILL) overdues | $1.00 per item per day |
| DVD/Blu-Ray Case - lost or damaged | $1.50 per case |
| Non-resident card | $25 per person per year |
| Copies & Computer print-outs | 10 cents / (b&w) |
| | 25 cents / (color) |
| CD-Rs | $1.00 per disc |
Need to pay using your debit or credit card? Visit our online payment portal. You may use American Express, Discover, MasterCard, or Visa. The minimum amount for a credit transaction is $1.00.
May I renew my items?
An item may be renewed up to 3 times, provided it has not been requested by another patron. All items should automatically renew themselves 3 days before their due date unless another patron has requested the item. Items are eligible for automatic renewal up to 3 times.
Do you have a copy machine?
There are two copy machines available for public use in the electronic services area. Copies are 10 cents per page for black & white or 25 cents for color. The machines take nickels, dimes, quarters, and $1 bills.
Do you accept credit cards? Debit cards? Checks?
The Library accepts cash or checks for any account charges. Payments may also be made through our online payment portal using credit/debit cards (Visa, MasterCard, American Express, and Discover). Please make checks payable to the City of Auburn.
Do I need a library card to use the public computers?
No. If you do not have a current library card we can issue you a temporary guest pass.
Does the library have a wireless connection (WiFi) for laptops and personal computing devices?
Yes. Library patrons may use devices with wireless capability to connect to AuburnWeb-Library. a wireless network resource managed by the Information Technology Department. A library card is not necessary and no password is needed. However, when using COA network resources, be sure to follow all state and federal regulations. In particular, peer-to-peer programs are not allowed because of the possibility of copyright infringement. Access to AuburnWeb is automatically and permanently discontinued for devices in violation.
Do you have archived copies of newspapers?
We keep the Opelika-Auburn News for one month and other newspapers for one week. Older newspapers are available at the Auburn University library. We also offer a digital news resource "NewsBank" that offers over 3500 news resources, many of which are archived for significant periods of time.
Do you have archived copies of magazines?
We keep magazines for one year after publication. Print magazines may now be checked out. Many magazines are available online through our Flipster digital magazine service. We'll be happy to assist you in locating requested articles.
Do you have a room for meetings?
No, but there are study tables within the library where small groups may talk softly.
Can you give me a printout of the books I have checked out recently?
A reading history service is available, but patrons must opt into the service. Only materials checked out after reading history is activated will be available for review.
Where is the restroom?
Restrooms and complimentary phones are located to the right when you enter the building. Restrooms are also located in the Youth Services area behind the Help desk.
Does the library restrict what my child can checkout?
No, not by default. We believe each family must decide for themselves what materials are appropriate for their children. Patrons who wish to limit what materials may be checked out on their (or their minor children's) library cards may request to speak with a Public Services Librarian regarding mediated checkout. Limits may be placed on collections, formats and quantity of materials allowed per card. Patrons may also monitor activity of associated cards and receive activity notifications via the CloudLibrary app.